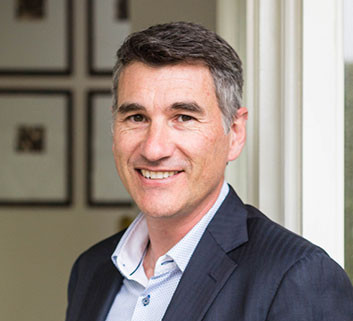 A Warning On The Dangers Of Cheap Overseas Surgery
If you are unhappy with plastic or cosmetic surgery carried out overseas, you can trust a New Zealand surgeon to give you a better result.
New Zealand Institute of Plastic and Cosmetic Surgery founding co director Janek Januszkiewicz has spoken out about the dangers or medical tourism and talked about how many New Zealanders return from overseas only to have to seek corrective procedures at home.
Speaking at the New Zealand Association of Plastic Surgeons' annual scientific meeting, at Queenstown last month, Mr Januszkiewicz said women returning from places such as Thailand, where cut-price cosmetic surgery was advertised freely, often reported having problems with their procedures.
In a report for the Otago Daily Times, Mr Januszkiewicz highlighted breast surgery as a major problem and said medical tourism was undermining years of painstaking improvements in cosmetic and plastic surgery in New Zealand. He added that, often, the resulting corrective work carried out back in New Zealand hospitals was also costing the taxpayer because it was picked up by ACC.
"We're striving to get the best results through having highly trained surgeons, really good nursing staff and reputable implant manufacturers," Mr Januszkiewicz was quoted as saying in The Otago Daily Times. "Our challenge is people are going overseas because it's cheaper."
Mr Januszkiewicz said there had been reports of surgeons overseas being able to access implants for $100 a pair while in New Zealand, they were about $1500 to $2000 a pair.
"Over there you get a pair that are manufactured in China where all of the quality assurance goes out of the window … because who knows how the hell these are being made. You can save yourself money but you don't know what you're getting, how long they are going to last and what they're going to do to your body."
Mr Januszkiewicz said women returning with infections, misshapen breasts and other issues led to the need for further surgeries.
"One of our concerns now is managing the increasing number of problems we're seeing from patients coming back from overseas with devastating circumstances. Between this group [of surgeons] here today, there'll be dozens of cases where it's come to crisis and they've ended up in a public hospital in New Zealand."
Mr Januszkiewicz said for the next level down, dissatisfaction but not medical crisis, the patients would incur further expense.
In New Zealand, sharing knowledge, measuring data and keeping track of outcomes for both cosmetic and reconstructive operations has led to improved reliability for implants, although they are still not a "lifetime device".
"The technology has improved considerably, the surgical technique has improved, our understanding of what leads to complications has improved. It's progressively evolved over time to become a more reliable operation."
The New Zealand Institute of Plastic and Cosmetic Surgery prides itself in its process of consultations, evaluations and discussions before any procedure is carried out. Out practice nurses will help spell out exactly what a procedure involves in a no-obligation consultation, show you a range of before and after photos and give you an indication of costs so you can make a fully informed decision before any money changes hands.
Only after you've weighed up all the pros and cons of surgery and talked through realistic outcomes with one of our specialist surgeons, will you have to make a decision about going ahead.
You can also rest assured that our surgeons are members of the New Zealand Association of Plastic Surgeons, Fellow of the Royal Australian College of Surgeons, the Australasian Society of Aesthetic Plastic Surgery, the International Confederation for Plastic, Reconstructive and Aesthetic Surgery and the International Society of Aesthetic Plastic Surgery.
If you are unhappy with work carried out overseas or for specialist advice about our trusted procedures and to arrange a consultation with one of our specialist nurses contact us via email or call us on (09) 529 5782.
https://plasticsurgeons.nz/wp-content/uploads/2015/09/photo-main-surgeon-janek-januszkiewicz-suit-small-2.jpg
353
353
NZIPCS
https://plasticsurgeons.nz/wp-content/uploads/2015/09/nzipcs-logo.png
NZIPCS
2016-02-01 05:50:44
2016-05-27 11:26:32
A Warning On The Dangers Of Cheap Overseas Surgery