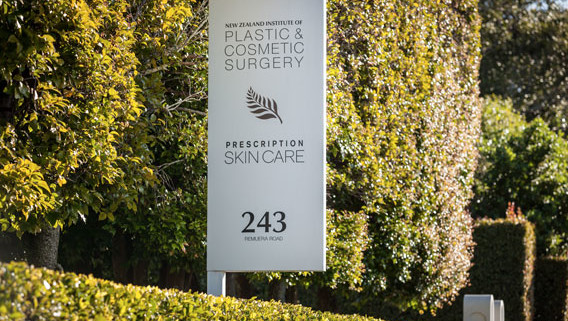 Janek Januszkiewicz Participates in International Breast Implant Surgery Workshop in Rio de Janeiro, Brazil
In February 2011 Janek Januszkiewicz participated in the first International Plastic Surgery Workshop organised by Silimed which gathered 200 of the leading plastic surgeons from all parts of the world in Rio de Janeiro to discuss new developments and trends in breast implant surgery. Participants included plastic surgeons from all continents including those as geographically separate as New Zealand and Italy or as politically remote from each other as Israel and Jordan.
The workshop included interactive discussion by the surgeon participants moderated by a panel of eminent Brazilian plastic surgeons. One fascinating aspect of this international gathering was the fact that all of this discussion took place in English, Portuguese and Spanish with each participant wearing translation ear pieces that provided instant live translation for all three languages so that it was a truly seamless experience of exchanging ideas with international colleagues without any barriers to communication.
The workshop included live demonstrations of breast implant surgery linked audiovisually to the audience with the opportunity to ask questions of the operating surgeon in real time. The following day included surgical demonstrations of gluteal implant surgery for buttock augmentation which has become increasingly popular in some countries, notably in South America.
A further highlight of the meeting was visiting the Silimed manufacturing facilities in Rio de Janeiro. This was a fascinating insight into the manufacturing of breast implants from start to finish and the rigorous quality assurance processes and accompanying modern technical advances that go into safe and reliable medical devices. Most of the attention was on the polyurethane foam coated implants which have been in use since the 1970s but have evolved considerably over that time. These are silicone filled implants that have a medical grade polyurethane foam bonded onto the outer shell which offers advantages over traditional silicone surface textured implants including reduction in capsular contracture rates long term and significant reduction in the risk of implant rotation or displacement. Silimed is so confident in their product that they offer a free of charge lifetime guarantee of replacement of any ruptured breast implant and a ten year replacement guarantee for polyurethane implants in the event of capsular contracture, rotation or displacement. Seeing the passion and commitment of the scientists and factory team behind the manufacturing of these implants was both reassuring and informative.
It was not all work as Dr Januszkiewicz and all the other surgeons enjoyed an afternoon trip to Corcovado (Sugar Loaf) which is accessed by a spectacular cable car ride and boasts stunning views of Rio de Janeiro including the famous Ipanema and Copacabana beaches. This was preceded by a luncheon at one of the famous Brazilian Churrascaria restaurants in which dozens of varieties of grilled meats are brought to the table in an endless feast of barbecue.
Over the last 12 months Dr Januszkiewicz has been turning more and more to the polyurethane foam surface coated silicone breast implants for patients seeking breast enhancement and for women requiring breast reconstruction after cancer treatment. The results have been pleasing and are offering even higher levels of safety and reliability to these patients as techniques and products continue to improve.
https://plasticsurgeons.nz/wp-content/uploads/2016/02/NZIPCS-Entrance.jpg
360
568
NZIPCS
https://plasticsurgeons.nz/wp-content/uploads/2015/09/nzipcs-logo.png
NZIPCS
2011-02-23 23:19:54
2016-02-24 23:01:21
Janek Januszkiewicz Participates in International Breast Implant Surgery Workshop in Rio de Janeiro, Brazil