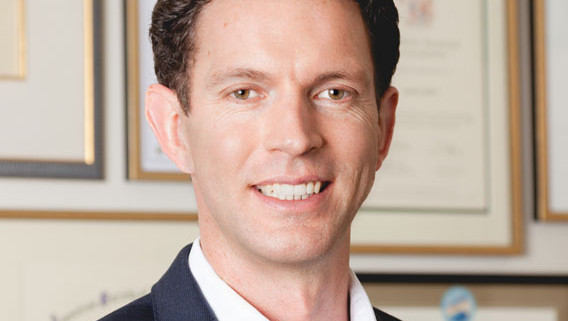 Should I go Overseas for my surgery?
Jonathan Wheeler writes in response to a common question asked of him by both patients and medical professionals:
Cosmetic Surgery Tourism: sand and surgery don't mix.
It is well known in New Zealand and Australia that people who seek high cost cosmetic elective procedures can obtain treatment overseas with significant savings. There are risks from travelling overseas for cosmetic surgery and these risks are not well recognised in our countries. The issues of concern with medical tourism are the short initial consultation period, the risk of venous thromboembolism, the dangers of multi-resistant organism infection, the use of unregulated implants and the lack of medico-legal recourse for patients who have an adverse outcome. We hope that by highlighting these issues, patients and their doctors may be better informed about the risks of cosmetic tourism before they travel overseas.
There are companies that operate in New Zealand and Australia to facilitate cosmetic surgery tourism in countries such as Thailand, Malaysia or South American countries and they will connect the surgeon with the patient. Time is limited for clinical consultation with the surgeon providing treatment and often the surgery is booked for the day after the first consultation. Although there may be an email discussion between the patient and surgeon initially, this is no substitute for a proper history and clinical examination. This short period of assessment can lead to a patient making a quick decision and the surgeon not adequately assessing the patient. By way of reference, the New Zealand Medical Council recommends a 7 day stand-down period between first consultation and cosmetic surgery(1). The guidelines from the Australian Society of Plastic Surgeons recommend a 10 day minimum period between initial cosmetic consultation and subsequent surgery(2).
Cosmetic surgery destinations tend to be a long way from New Zealand with flights taking over 8 hours and this travel alone carries an absolute risk of 0.5% of venous thromboembolism (VTE) in the general population(3). Major surgery is also classed as a high risk for subsequent VTE(4) and the types of commonly performed cosmetic surgery procedures such as body liposuction, abdominoplasty and breast surgery are classed as major procedures(5). Performing major surgery on patients within one month of long haul travel places those patients into two high risk categories for post-operative VTE. Long haul travel after surgery (within 1 month) is also categorised as high risk(6). Medsafe, the New Zealand Medicines and Medical Devices Safety Authority, recommends discussing the option of not travelling within 4-6 weeks of major surgery because of the risk of VTE(7). Hence patients from New Zealand expose themselves to an excessively high risk of VTE occurring in the perioperative period.
Cross-border transfer of infections is also a critical concern. A recent patient who was admitted to a Thailand hospital for a stroke returned home with a multi-resistant organism and was treated in isolation until they died six months later(8). Patients who undergo surgery in countries where multi-resistant organisms are present are at risk of post-surgery infection with these organisms. There is a risk to the biosecurity of Australia and New Zealand from these organisms.
Implants placed overseas are not subject to the regulatory framework provided in Australia by the Therapeutic Goods Administration (TGA) and Medsafe in New Zealand. Adverse events resulting from the use of unregulated implants were highlighted recently by the PIP breast implant controversy where the quality of manufacture of these implants was seen to be deficient with increased chance of rupture(9). Similar risk may be present with the breast implants used by surgeons in cosmetic surgery tourism destinations.
Both complications and unsatisfactory outcomes may occur following cosmetic surgery. If a complication occurs, patients are obligated to leave the host country and require treatment at home. Accident Compensation Corporation (ACC) in New Zealand will cover patients for treatment injury for care provided in an overseas location by registered medical practitioners recognised as such by ACC. The best information we have from ACC with regard to injury occurring from cosmetic procedures overseas identified 21 claims between June 2005 and June 2013 related to cosmetic surgery for which nine were accepted(10). Most of the 21 claims related to breast surgery. This however may not reflect the true picture as patients and clinicians may not be aware that treatment injury applies in these cases and the overseas clinicians may not have international recognition.
There is currently limited recourse for patients to seek medical censure or sue a doctor for their care provided overseas. The companies in NZ facilitating the treatment are also unable to be challenged for their role in a situation where a patient is injured. The International Society of Aesthetic Plastic Surgery (ISAPS) has attempted to address some of these medico-legal concerns. In particular they have increased the dialogue between the surgeons in the 'outbound' and 'inbound' countries(11). Much of the discussion has been about post-operative care and the responsibilities the operative surgeon has to be contactable and provide adequate notes on the procedure that was performed.
Lastly, if choosing to have cosmetic surgery overseas, patients should seek out qualified Plastic Surgeons to carry out the procedure. In most countries there are Plastic Surgery societies with affiliations to other creditable organisations such as ISAPS or the American Society of Plastic Surgeons.
The purpose of this article is to raise the awareness of the surgical community in Australia and New Zealand to the risks posed by cosmetic tourism. These risks relate to the dangers of venous thromboembolism, potential infection with multi-resistant organisms, the lack of medico-legal protection for patients, the use of unregulated implants and the risks of potential adverse outcomes without adequate recourse or follow-up. Our surgical community should not condone medical tourism and individuals seeking cosmetic surgery overseas should be well informed of the potential risks.
Acknowledgements:
I acknowledge the contribution towards this article from my colleagues Dr Stephen Gilbert, Dr Janek Januszkiewicz, Dr Glenn Bartlett, Dr Sally Langley and Dr Hugh Bartholomeusz.
References:
Statement on Cosmetic Procedures. NZMC statements – Standards for Doctors. 2014 Feb 24;:1–4.
Surgeons ASOP. ASPS Code of Practice. 2013 Dec 20;:1–17.
Scurr JH, Machin SJ, Bailey-King S, Mackie IJ, McDonald S, Smith PD. Frequency and prevention of symptomless deep-vein thrombosis in long-haul flights: a randomised trial. Lancet. 2001 May 11;357(9267):1485–9.
NZ VPSG. VTE PREVENTION NATIONAL POLICY FRAMEWORK. Blumgart A, editor. 2012 Jun 20;:1–77.
Murphy RX Jr., Alderman A, Gutowski K, Kerrigan C, Rosolowski K, Schechter L, et al. Evidence-Based Practices for Thromboembolism Prevention. Plast Reconstr Surg. 2012 Jul;130(1):168e–175e.
Watson HG, Baglin TP. Guidelines on travel-related venous thrombosis. Br J Haematol. 2010 Dec 31;152(1):31–4.
Medsafe. Travellers' thrombosis. team ME, editor. 2001 Sep 9;:1–5. Available from: http://www.medsafe.govt.nz/profs/PUarticles/travthromb.htm
Quilliam R. Kiwi contracts superbug resistant to every antibiotic. New Zealand Herald. 2013 Nov 19;:1–4.
TGA. PIP breast implants – an updated Australian perspective [Internet]. www.tga.gov.au. 2012 [cited 2015 Jul 15]. Available from: https://www.tga.gov.au/alert/pip-breast-implants-updated-australian-perspective
Lewis S. Accident Compensation Corporation repsonse letter to Official Information Act request for information on treatment injury claims for cosmetic surgery performed overseas. Personal communication. 2013 Jun 21;:1–1.
ISAPS. ISAPS News. 2nd ed. 2013 Aug 20;7:1–17.
https://plasticsurgeons.nz/wp-content/uploads/2015/09/photo-main-surgeon-jonathan-wheeler-suit-2.jpg
568
568
NZIPCS
https://plasticsurgeons.nz/wp-content/uploads/2015/09/nzipcs-logo.png
NZIPCS
2016-06-22 13:01:59
2016-06-22 13:01:59
Should I go Overseas for my surgery?