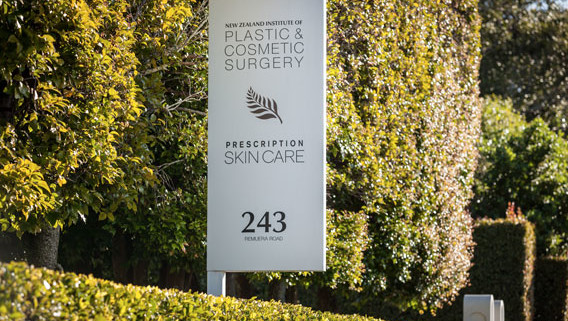 Janek Januszkiewicz Has Been Awarded The Prestigious Raymond Villain Award
Janek Januszkiewicz has been awarded the prestigious Raymond Villain award by the American Society of Aesthetic Plastic Surgeons' (ASAPS) Board of Directors and the Aesthetic Surgery Education and Research Foundation (ASERF).
The honour is to acknowledge that Mr. Januszkiewicz had the best international presentation at the ASAPS's annual scientific meeting in 2012, held in Vancouver. He will receive the award in New York on April 12, 2013, at the Aesthetic meeting hosted by both the ASAPA and ASERF, which will attract around 2000 surgeons from around the globe.
"Obviously I feel very honoured to receive this recognition for the 2012 annual meeting," Mr. Januszkiewicz said. "This is highly prestigious – the surgical equivalent to being awarded an Oscar, since the ASAPS annual conference is the most important aesthetic surgery conference of its type in the world."
The presentation in May 2012, for which Mr. Januszkiewicz has been awarded the honour, dealt with issues of breast augmentation surgery. The surgeon shared his knowledge within a panel of experts discussing the challenges of correcting implant related problems in breast surgery.
The Scientific committee of ASAPS has since invited Mr Januszkiewicz to present again in 2013 in New York
This will be a masterclass lecture entitled 'Constricted Breast Anomalies – strategies for successful correction in one-stage'. The session will be in the Worldwide Ideas and Innovations section of the meeting, and is designed to highlight innovative surgical techniques used to combat challenging problems from across the globe. His presentation will include intraoperative video footage of patient surgery.
The Raymond Villain award is only the latest in a long line of prestigious titles bestowed upon Mr. Januszkiewicz. As well as serving on the Editorial Board of the Aesthetic Surgery Journal, he was elected President of the Australasian Society of Aesthetic Plastic Surgery from 2006 to 2008, and is the current New Zealand National Secretary for the International Society of Aesthetic Plastic Surgery. Mr Januszkiewicz is a founding co-director of the New Zealand Institute of Plastic and Cosmetic Surgery in Auckland.
https://plasticsurgeons.nz/wp-content/uploads/2016/02/NZIPCS-Entrance.jpg
360
568
NZIPCS
https://plasticsurgeons.nz/wp-content/uploads/2015/09/nzipcs-logo.png
NZIPCS
2013-04-01 00:51:38
2016-02-24 22:43:13
Janek Januszkiewicz Has Been Awarded The Prestigious Raymond Villain Award