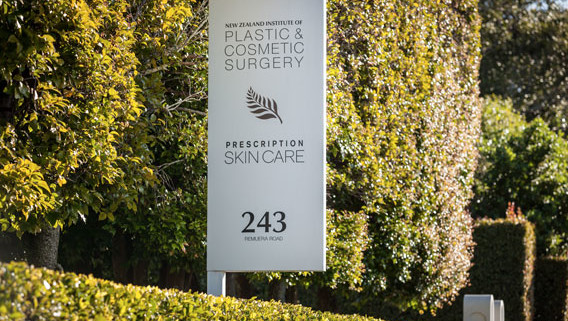 Mr Gilbert Presents At The ICAPS Meeting In Maya Riviera In Mexico
Mr Gilbert has just come back from the ICAPS meeting in Maya Riviera in Mexico. ICAPS is the International Confederation for Aesthetic Plastic Surgeons which has a world wide membership with an maximum of fifty members. It meets in interesting places each year and is hosted by the member from that country. Each member has to present a paper.
Mr Gilbert presented an Audit that had been done on his and Mr Janek Januszkiewic's breast implant practices over the last four years. This was put together by our Fellow, Jonathan Heather. The audit showed that 540 breast augmentations had been done in the Institute over that period, approximately half being round and half being anatomical or pear shaped. As a result of this study we are now moving towards using Polyurethane covered implants which adhere better to the surrounding tissues, reducing the capsular contraction rate and eliminating the possibility of rotation.
Mr Gilbert has learned more about these Polyurethane implants from Brazilian Surgeons who were at the Conference as well as many other useful plastic surgical tricks.
The Maya Coast of Mexico has beautiful weather, beaches, golf courses and restaurants. Underlying all this though is the rather sinister culture of the early Maya Indians when the Chief's maintained their power by sacrificing members of the tribe on the tops of stone pyramids, many of which are still standing. One of these sites could be designated one of the eighth wonders of the world.
Mr Gilbert has been asked to convene the scientific program for the next ICAPS meeting to be held on the Amalfi Coast in Italy. There is interest in having a meeting in the near future in New Zealand.
Meanwhile Mr and Mrs Gilbert have been maintaining a balanced life style with bike riding through Molesworth Cattle Station and rafting down the Grey River from the Lewis Pass to Greymouth in the South Island and will be attending their eldest son's wedding in England in June and will take the opportunity of visiting Wimbleton.
https://plasticsurgeons.nz/wp-content/uploads/2016/02/NZIPCS-Entrance.jpg
360
568
NZIPCS
https://plasticsurgeons.nz/wp-content/uploads/2015/09/nzipcs-logo.png
NZIPCS
2011-05-20 22:49:34
2016-02-24 22:59:07
Mr Gilbert Presents At The ICAPS Meeting In Maya Riviera In Mexico