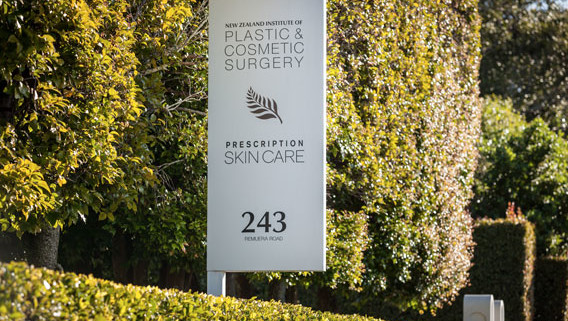 World Wide Plastic Surgery Statistics
Late last year the International Society of Aesthetic Plastic Surgery produced a global survey of plastic surgeons and procedures in which surgeon participants focused on the number and type of surgical and non surgical procedures they performed in the year before. It provides a snapshot into world wide trends in plastic surgery.
Janek Januszkiewicz is the New Zealand National Representative to ISAPS and also Chairman of the Society's Membership Committee. He says the ISAPS survey marks the first time reliable international plastic surgery data has been obtained and analysed by independent statistic specialists.
Most popular surgical & non surgical procedures –
Liposuction (18.8% of all surgical procedures) overtook breast augmentation (17%) as the most popular of the surgical procedures followed by blepharoplasty (upper or lower eyelid lift, 13.5%), rhinoplasty (9.4%), abdominoplasty (tummy tuck, 7.3%), breast reduction (6%), breast lift (5.7%), face lift (4.7%). The greatest number of surgical procedures were unsurprisingly in the United States but with China very close behind followed by Brazil and overall 85% of procedures were in women with 15% in men. The popularity of procedures varied somewhat by country but the general trends in New Zealand followed the global ones. This included the growth of non surgical procedures, the most popular being neuromodulator injections and facial fillers using hyaluronic acid (such as Juvederm, Restylane and so forth). Interestingly in our nearest neighbour, Australia, blepharoplasty surgery was the most popular, more than double that of breast augmentation which was third highest in popularity after rhinoplasty. This was the only country in this survey where eyelid surgery was more common than any other procedure.
The survey represents a credible and reliable base line of information that will be useful to medical professionals and the media in the future. Over 20,000 plastic surgeons internationally were invited to participate and based on the responses received it is estimated that there are just over 30,000 Board certified (or national equivalent) qualified plastic surgeons in practice around the world today.
ISAPS was founded 40 years ago at the United Nations in New York with the mission to continuously educate member surgeons in the latest procedures, disseminate accurate and current information to the public and media and promote safe surgery. Its members are leaders in the specialty and 91 countries are represented in the Society. To qualify for membership in ISAPS plastic surgeons must undergo many years of surgical specialty training, pass qualifying and certifying exams in their respective countries and must be members in good standing with their local national societies of plastic surgery. They agree to abide by the high ethical standards of these societies and before being accepted into membership for ISAPS undergo a rigorous evaluation process to establish their qualifications, capabilities and commitment to the highest standards of ethics and patient safety.
https://plasticsurgeons.nz/wp-content/uploads/2016/02/NZIPCS-Entrance.jpg
360
568
NZIPCS
https://plasticsurgeons.nz/wp-content/uploads/2015/09/nzipcs-logo.png
NZIPCS
2011-04-23 22:55:33
2016-02-24 22:59:58
World Wide Plastic Surgery Statistics