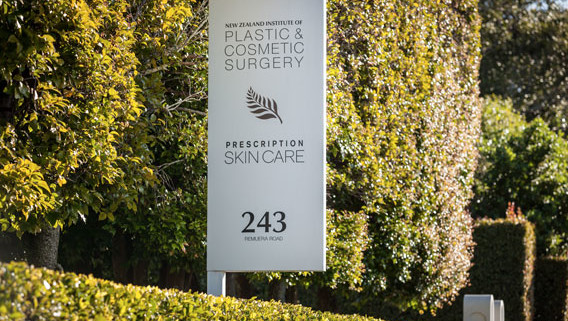 Changing Attitudes About Beauty With Age
What people find beautiful about themselves may be different than what they find appealing in another person. That's just one finding from a recent consumer survey conducted on the BeautyforLife website (a joint venture of the American Society of Plastic Surgeons and the American Society for Aesthetic Plastic Surgery.) Visitors were asked "What aspect of physical beauty do you find most appealing in another person?" In their 20s, 30s, and 40s, respondents look for a fit, well proportioned body; youthful skin ranked at the top for respondents in the 50s and 60s.
When considering "Which part of your body are you most concerned about?" respondents, in their 30s, ranked their abdomen/hips number one. But surprisingly, respondents listed the face, not their body, as the most popular choice in the 20s, 40s, 50s and 60s. "It is always important to understand what our patients are most concerned about at different stages of their lives. We want to be equipped to help our patients make the right decisions to maintain their beauty at every age-no matter which type of cosmetic medical procedure they are interested in." said ASAPS President Renato Saltz, MD. Additional results were revealed when answering "Which part of your body are you most concerned about?" While respondents primarily chose their face, significantly more respondents are concerned about their abdomen/hips than their breasts (chest)-with the disparity increasing throughout the decades:
1. 30s – 37% chose abdomen/hips as their top concern while only 18% chose breasts
2. 40s – 32% selected abdomen/hips and only 10% breast
3. 50s – 25% chose abdomen/hips compared to 7% breast
4. 60s – 23% indicated concern about their abdomen/hips, while only 7% selected breast.
Community members were also asked to consider "The 4 most important reason to maintain your physical appearance." "To boost self-confidence" was the top choice across all decades, with "To attract potential partners" a close second for the 20s. In the 30s and 40s, the second-most popular choice shifted to "To increase professional opportunities," which remained the number two choice in the 50s, but by a much smaller percentage. In the 60s, increasing professional opportunities fell to third behind "To help make friends."
"The survey on the BeautyforLife website has provided interesting data about patients' attitudes, motivation and perception. Our goal is to provide useful tools for prospective patients to help them first decide if a cosmetic medicine procedure is right for them and then to provide information on how to choose an appropriate provider," said Dr. Richard D'Amico, past president of ASPS.
Another question asked members to contemplate "The most important factor in maintaining beauty." While adherence to a healthy diet, regular exercise and skin care were popular choices, approximately one in five members felt that a cosmetic medical procedure was most important in the 50s and 60s.
This survey was conducted by The American Society of Plastic Surgeons and the American Society for Aesthetic Plastic Surgery, via their Beauty for Life program-a series of patient education tools, including the interactive website http://www.beautyforlife.com/ – designed to help people look and feel their best throughout their lives. More detailed survey results are available at by contacting the organizations.
https://plasticsurgeons.nz/wp-content/uploads/2016/02/NZIPCS-Entrance.jpg
360
568
NZIPCS
https://plasticsurgeons.nz/wp-content/uploads/2015/09/nzipcs-logo.png
NZIPCS
2010-06-21 01:24:14
2016-02-25 23:08:17
Changing Attitudes About Beauty With Age