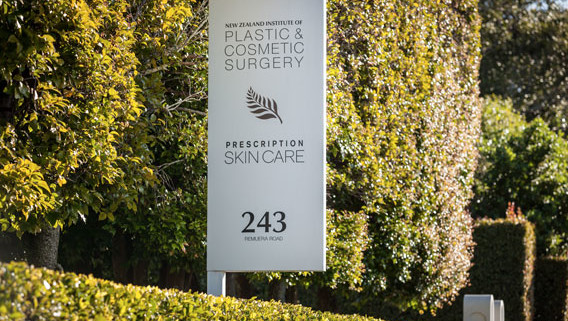 Mr Mistry, a Fellow's perspective
My name is Yezdi Mistry, I am a qualified New Zealand trained Plastic Surgeon and I am the current Fellow at the New Zealand Institute of Plastic & Cosmetic Surgery (NZIPCS). What is a "Fellow"? A Fellow is a person who is part of a learned society. In my case, I am a Fellow of the Royal Australasian College of Surgeons (FRACS). To become a Fellow, I have completed 6 years of Medical School training at Auckland University, a year as an Intern, 5 years of Basic Surgical Training, and a further 5 years of Advanced Surgical Training in Plastic and Reconstructive Surgery. To complete my training as a Plastic and Reconstructive Surgeon, I successfully passed the exit FRACS exams in September 2011.
During my training I've had the pleasure of working at New Zealand's four main Plastic Surgical Departments (Christchurch, Lower Hutt, Waikato and Middlemore Hospitals). This enabled me to get great exposure to a wide range of Plastic and Reconstructive Surgery i.e. Burns, Hand trauma, Facial trauma, Head and Neck Surgery, Skin Cancer (Melanoma), Lower Limb trauma, Microvascular Surgery, Paediatric Plastic Surgery, Breast Reconstruction, Cleft Lip and Palate Surgery and Craniofacial anomalies. In addition I had the opportunity to have a limited exposure to Cosmetic Surgery in the private sector.
A well rounded Plastic Surgeon should have a full appreciation of both the reconstructive and aesthetic issues of each clinical situation. To me, this is the crux of what differentiates a Plastic Surgeon to other specialties. It's the reason why so many patients choose to see a Plastic Surgeon rather than a non Plastic Surgeon. It is for this reason that I've come to the New Zealand Institute of Plastic & Cosmetic Surgery; to work with a group of experienced and respected Plastic Surgeons who are willing to teach New Zealand's next generation the standards and care it takes to be successful. The opportunity to learn, discuss and consolidate is unparalleled in NZ due to their high volume of cosmetic cases. i.e. Breast Augmentation, Abdominoplasty, Liposuction, Face lifts, Blepharoplasty, Rhinoplasty and Fat grafting to name a few.
The Goal is to leave here with a keen sense of what New Zealanders expect from their Plastic Surgeons: a thorough appreciation of cosmetic surgery, improved clinical decision making ability and finally a true understanding of what it takes to run a successful private practice that can deliver an international level of excellence to its patrons.
I am grateful to the four Plastic and Cosmetic Surgeons at the Institute for their openness and willingness to include me in their endeavour to enhance the surgical journey of their patients. Finally, this Fellowship would be nothing if not for the fantastic team of patient co-ordinators/nurses, theatre team and administrative staff at the practice.
https://plasticsurgeons.nz/wp-content/uploads/2016/02/NZIPCS-Entrance.jpg
360
568
NZIPCS
https://plasticsurgeons.nz/wp-content/uploads/2015/09/nzipcs-logo.png
NZIPCS
2013-06-19 00:26:15
2016-02-24 12:22:21
Mr Mistry, a Fellow's perspective