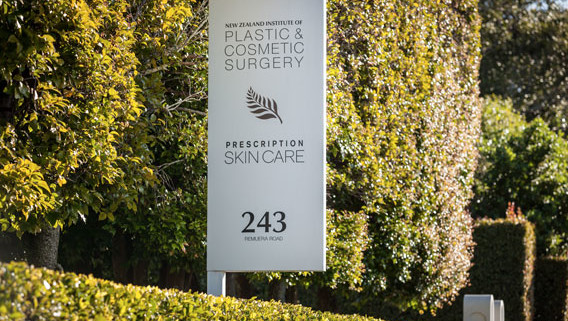 Plastic Surgery Nurses Symposium
The Plastic Surgery Nurses Symposium is an annual event convened by Karen Baker, the Institute Coordinator at the New Zealand Institute of Plastic and Cosmetic Surgery.
This year's Symposium, the 8th, was held at the Waipuna Hotel and Conference Centre from 21 – 22 July and was attended by a record 225 plastic surgery nurse delegates from throughout New Zealand and Australia. Each year the attendance and popularity of the Symposium speaks to the professionalism of plastic surgery nurses constantly improving their knowledge of their sub speciality.
Speakers included plastic surgeons from throughout New Zealand, plus experts in the fields of dermatology, nutrition, wound and skin care. Two of the Institute's surgeons, Janek Januszkiewicz and Glenn Bartlett gave presentations and our 2011 Fellow, Jonathan Burge spoke of his Fellowship experiences.
The sessions covered a variety of plastic, aesthetic and reconstructive topics and included the latest trends in stem cell transfer as an increasing useful tool in the plastic surgical armoury; skin cancer and wound care management both in the private and public sector, what happens "beyond the knife", skin care, nutrition and a fascinating inspirational session from one of Auckland's ground breaking business and philanthropic women.
An entertaining highlight of the Symposium was a presentation by a theatre sports group, Con Artists, who took the delegates back to the days of Florence Nightingale and oil lamps.
The success of these Plastic Surgery Nurses Symposia has enabled the organising committee from the New Zealand Institute of Plastic and Cosmetic Surgery to set up the 2013 Plastic Surgery Education Scholarship. This fund will be calling for abstracts from plastic surgery nurses and the top four applicants will be asked to present at the next Symposium. Symposium delegates will choose the 2013 Scholarship Winner.
The New Zealand Institute of Plastic and Cosmetic Surgery is proud to support plastic surgery nurses continuing to strive for excellence in their chosen field.
https://plasticsurgeons.nz/wp-content/uploads/2016/02/NZIPCS-Entrance.jpg
360
568
NZIPCS
https://plasticsurgeons.nz/wp-content/uploads/2015/09/nzipcs-logo.png
NZIPCS
2012-09-03 04:10:26
2016-02-24 22:48:45
Plastic Surgery Nurses Symposium